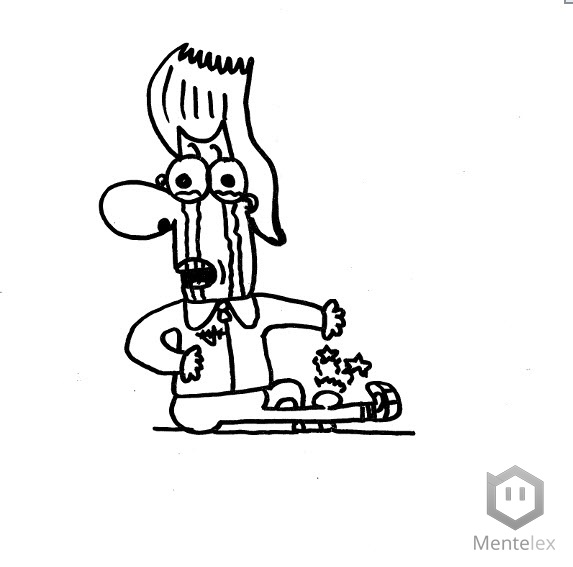 Oppositional Defiant Disorder (ODD)
19 January, 2015
Uncategorized
Oppositional Defiant Disorder (ODD) is a disorder characterized by a pattern of irritable, defiant, oppositional and spiteful behavior (APA, 2013). An oppositional defiant child is always angry, easily upset, often discussing and challenge authority figures, often annoys others and has a hard time recovering from an annoyance. Such behavior should accur on most days of a period of at
least 6 months and is associated with disturbance on his/her social, educational or occupational functioning. It should be noted that for the diagnosis of ODD, behaviors described above should have a higher than expected frequency in a child from his same age; that is, all children/adolescents sometimes  discussed and do not obey to parents  but that does not mean that they can be diagnosed with ODD.
WHAT SCIENCE SAYS
ODD often occurs along with ADHD, anxiety disorders or learning disorders.
It is more common in boys than in girls, and onset before adolescence.
There are two types of punishment: The Positive and Negative punishment .
There are two types of reinforcement:: The Positive and Negative reinforcement.
Russell Barkley is one of the world-wide experts on ODD. According to him, there are 4 factors that contribute to the onset of behavioral problems:
1) Coercive Family Processes
2) FactorPredisposing child characteristics
3) Predisposing parent characteristics
4) Predisposing contextual factors.
WHAT CAN I DO
No repeat the order many times, it is not effective!. Only give a command, once.
Set deadlines to fulfill what we want: "when the alarm sounds, you have to leave the bathroom ".
If the order is not fulfilled, the consequence must be clear.
Punishing means the child  receives a negative consequence for him/her as a result of his conduct. The negative consequence can be: Receive a negative stimuli (positive punishment) or withdrawing a positive stimuli (negative punishment).
Think in advance the consequence to a negative child behavior and NOT IMPROVISE. If we improvise, we run the risk of being too severe and put a disproportionate punishment
Punishments must be reasonable: "no allowed to use the computer during one month" could be difficult for parents to fulfil. It would be better "not allowed to use the computer this weekend".
Reward system in children with ADHD / Negativism is not good. Punishment and reward should be for the same day.
It is very important to reinforce child positive behavior. When something good is done, we should reward him!
We can reward by giving him something positive (positive reinforcement) or by withdrawing something negative (negative reinforcement).
Practice EXTINCTION, that is, IGNORE child behavior. Note that many authority figures do not respond to provocations. For example, when a judge issues a judgment, he is not usually emotionally disturbed. It is very important not to react  to child's behavior.
If you want to receive more information or contact with a psychologist, please fill out the contact form:
[contact-form][contact-field label='Name' type='name' required='1'/][contact-field label='Email' type='email' required='1'/][contact-field label='Request' type='textarea' required='1'/][/contact-form]
References:
American Psychiatric Association (2013).  American Psychiatric Association: Diagnostic and Statistical Manual of Mental Disorders, Fifth Edition. Arlington, VA.
Barkley, R,  Edwards, G.H. &  Robin, A.L. (1999). Defiant Teens: A Clinician's Manual for Assessment and Family Intervention. New York; Guilford Publications.
If you want to leave a comment to our post, you can do it at the end of the page. We will be very grateful!!!