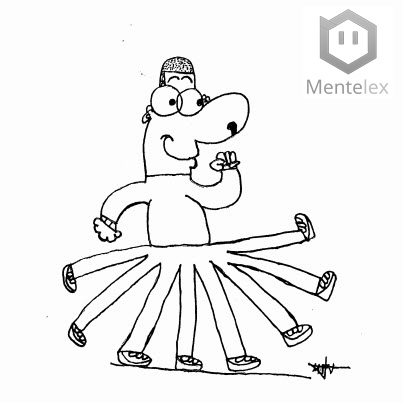 Restless Leg Syndrome and ADHD
Restless Leg Syndrome (RLS)
RLS affects 1,5 million children and adolescents. Often begins during childhood or adolescence and can result in poor intellectual and/or emotional function. Although symptoms are worse at night, it is possible to experience it throughout daytime.
CAUSES
Genetics: Autosomal – dominant hereditary pattern
Chromosomes genetic loci 9p, 12q, and 14q.
Dopamine abnormality. (Cervenka et al., 2006)
Iron deficiency: low serum ferritin levels.
SIGNS
Fidgeting or stretching legs in bed.
Hyperactivity in class.
Sleep deprivation and irritability in the morning.
PERIODIC LIMB MOVEMENTS DURING SLEEP
Brief jerks (0,5 seconds) of the limbs during sleep in 20 second intervals.
Present in 80% of individuals with RLS.
FAMILY HISTORY
Biological parents with RLS have 50:50 chance of passing RLS to their children.
PHYSICAL EXAMINATION
Mild degree of iron deficiency.
TREATMENT
Good Sleep Habits: Sleep needed per age:
Age 2: 12 hours
Age 5: 11 hours
Age 10: 10 hours
Adolescence: 9 hours
Adulthood: 7 hours
Avoid caffeine intake in the evening.
Regular exercise.
Bedroom without TV, computers, etc.
Iron supplementation and pharmacological treatment.
DIAGNOSIS
RELATIONSHIP WITH ADHD
RLS can aggravate inattention.
Sleep deprivation impairs cognitive function and memory.
Can exist a subgroup of ADHD having RLS.
Methylphenidate does not worsen SLP.
References
Ruottinen, H. M., Partinen, M., Hublin, C., Bergman, J., Haaparanta, M., Solin, O., & Rinne, J. O. (2000). An FDOPA PET study in patients with periodic limb movement disorder and restless legs syndrome. Neurology, 54(2), 502-502. doi:10.1212/WNL.54.2.502
Turjanski, N., Lees, A. J., & Brooks, D. J. (1999). Striatal dopaminergic function in restless legs syndrome: 18F-dopa and 11C-raclopride PET studies. Neurology, 52(5), 932-932. doi:10.1212/WNL.52.5.932
Cervenka, S., Pålhagen, S. E., Comley, R. A., Panagiotidis, G., Cselényi, Z., Matthews, J. C., … Farde, L. (2006). Support for dopaminergic hypoactivity in restless legs syndrome: a PET study on D2-receptor binding. Brain: A Journal of Neurology, 129(Pt 8), 2017–2028. doi:10